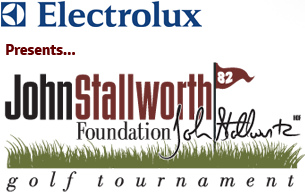 "Golf just got a little more worthwhile!"
Make plans to attend the 12th Annual John Stallworth Celebrity Golf Tournament on June 12 – 13, 2014 at Hampton Cove Golf Course!  The Pairings Party will be held on Thursday, June 12.  Location to be announced April 1, 2014.
Tournament Details: (See link to Registration Form below)
Tournament check-in and breakfast will begin at 7:00, with a shotgun start for the tournament at 8:00.  Cost per team is $1,000; individuals golfers $250 (you will be assigned to a team).  This is your chance to golf with Alabama and Auburn alumni; former Steelers and other NFL greats, and Pro Football Hall-of-Famers.  A few of the former celebrity players: Mel Blount, Dwight Stephenson, Donnie Shell, Frank Lewis, Louis Lipps, Lynn Swann, Robin Cole and numerous others!  The 2014 list will be posted later!
Remember, golf teams are assigned to their preferred course on a first-come, first-served basis. This tournament always sells-out; be sure to register early!  Deadline for registration and payment is June 1.
Register Online for the Golf Tournament
PDF Download Option:  2014 Player Registration Form

Pairings Party Details:
The Celebrity Pairings Party is open to sponsors, players, and the general public.  Tickets are $75 per person or $125 per couple.  Note for individual golfers - if you register and pay before June 1st for both events, you can attend the pairings party for an additional $50 ($300 total).
You must register and pre-pay by June 1st to ensure your name is on the guest list.  There will be no walk-up admission allowed at either event, due to catering and other commitments.
Register Online for the Pairings Party 
Tournament Sponsorships
Become a Tournament Sponsor
Past Celebrity Attendees
We would like to say thank you to our special guests for their attendance and support of past events.
John Banaszak
Mel Blount
Preston Brown
Robin Cole
Joe Cribbs
Byron Franklin
Reginald Garrett, Sr.
Anthony Grant
Franco Harris
Kelly Holcomb
Condredge Holloway
Scott Hunter
Tim Johnson
Anthony Jones
Frank Lewis
Louis Lipps
Greg Lloyd
Ron McKinnon
Spike McRoy
Rashad Moore
Gary Otten
John Randle
Oliver Robinson
Donnie Shell
Richard Shelton
Dwight Stephenson
Lynn Swann
Tim Stowers
Barry Wagner
Jonathan Wallace
Dwayne Woodruff